Jumply Adventure Nappy Backpack(Mother's Bag)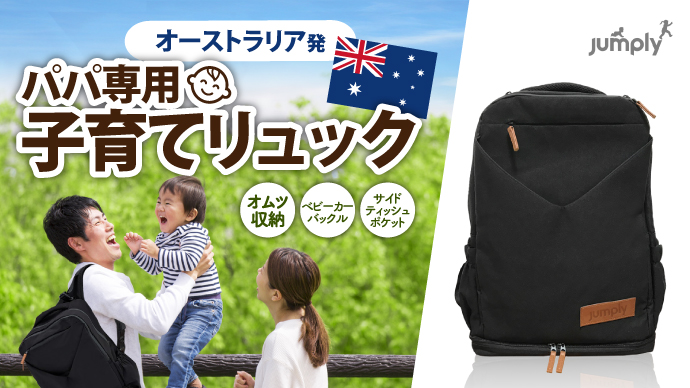 Jumply parenting backpacks were launched in Australia in 2018 by Droge&co. under the brand name Puggle Baby Australia (the predecessor of Jumply) and are used by many families.
2020/1/7 – 2020/1/30 Crowdfunding was conducted on Makuake.
The total amount of support was 1,772,778 JPY, and 113 people supported the project.

https://www.makuake.com/project/jumply_rucksack/